Mount Sebastopol - Single Day Climb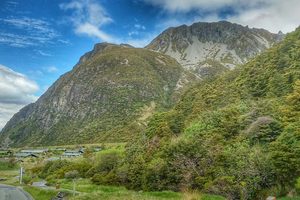 Продолжительность: 6 час. (прибл.)
Место встречи: Aoraki Mount Cook, South Canterbury
Код предложения: Sebastopol DAY
Mount Sebastopol (1,468 m) is the closest peak to Mt Cook Village. This is a fun first ascent, mixing hiking with scrambling and utterly spectacular views. Total height gain is 750 metres (approx. 2,475 ft)!
You meet your guide at 08:30 at Alpine Guides base. The climb follows a maintained track to Red Tarns for approx. 300 vertical metres and then by an unmarked route to the breathtaking summit.
Higher on the ascent you must be confident on uneven ground. The scrambling section requires the use of hands and some 'exposure' near the summit. The guide may use a rope for some sections.
The summit gives uninterrupted views down the length of the Tasman Valley to Lake Pukaki, and across to the glaciated peaks at the head of the Tasman Glacier. Kea are common visitors up here.
In cooler months there can be snow on the upper route and your guide will provide crampons.
The descent is by the same route, with a possible scree-run for those keen for some adventure. The trip takes on average 5-6 hours.
Please ensure you have arranged your trek date with us - before making a booking!